28 Mar

עופר איתן Reviews: Road trips, yoga and LSD with the dentist: what the Beatles

Posted at 09:46h

in

Cartu Jonathan

,

Cartu Jonathan Dental Care

,

Cartu Jonathan Dental Clinic

,

Cartu Jonathan Dentist

,

Cartu Jonathan Orthodontics Clinic

,

Jon Cartu

,

Jon Cartu Dental Care

,

Jon Cartu Dental Clinic

,

Jon Cartu Dentist

,

Jon Cartu Orthodontics Clinic

,

Jonathan Cartu

,

Jonathan Cartu Dental Care

,

Jonathan Cartu Dental Clinic

,

Jonathan Cartu Dentist

,

Jonathan Cartu Orthodontics Clinic

,

עופר איתן

0 Comments

On 29 August 1966, the Beatles closed their set at the Candlestick Park baseball stadium in San Francisco with "Long Tall Sally", an old Little Richard number that had been part of their repertoire from the very start. "See you again next year," said John as they left the stage. The group then clambered into an armoured car and were driven away. It was to be their last proper concert.

Their American tour had been exhausting, sporadically frightening, and unrewarding. By this stage their delight in their own fame had worn off. They were fed up with all the hassle of touring, and tired of the way the screaming continued to drown out the music, so that even they were unable to hear it. Having been shepherded into an empty, windowless truck after a particularly miserable show in a rainy St Louis, Paul said to the others: "I really fucking agree with you. I've fucking had it up to here too."

"We've been telling you for weeks!" came the reply.

On their flight back to England, George told press officer Tony Barrow: "That's it. I'm not a Beatle any more." Like the others, but perhaps more so, after 1,400 shows he was sick to death of playing live: at the age of 23, he had had enough.

For the first time in years, the four of them were able to take a break from being Beatles. With three months free, they could do what they liked. Ringo chose to relax at home with his wife and new baby. John went to Europe to play Private Gripweed in Richard Lester's film How I Won the War. George flew to Bombay to study yoga and to be taught to play the sitar by Ravi Shankar. This left Paul to his own devices.

For a while, he enjoyed himself in London, immersing himself in the counter-culture, as the avant garde was then briefly known. By now he was one of the most famous men in the world. Even as a member of an audience, or a visitor to a gallery, he was always the centre of attention. So at the beginning of November he decided to conduct a little experiment: what would it be like to be normal?

Paul's pursuit of anonymity had its showy aspect. It was almost as if he were acting not acting, or being ostentatiously incognito. His first stop was a company called Wig Creations, who dutifully measured his upper lip and gauged the exact colour of his hair in order to produce a false moustache, and provided him with two pairs of fake spectacles fitted with clear lenses. By slicking his hair back with Vaseline and donning a long overcoat, Paul found he could wander around unrecognised.

Suitably togged up, he set off on a solo motoring holiday in France. Looking back on that jaunt, he pictured himself as just another humble traveller. "I was a lonely little poet on the road," he said, though few poets in history have been able to cruise around the Europe in a brand-new Aston Martin DB6.

Paul and his Aston Martin were transported to France by an exclusive air-ferry service operating from a little airport in Kent. On arrival he glued on his moustache, donned his overcoat and his glasses, jumped into his sports car, and headed off for Paris.

Once there, he wandered around by himself, filming bits and pieces, employing experimental techniques he had picked up from New Wave cinema and Andy Warhol. Sometimes he stayed in his hotel room writing a journal. At dinner he sat by himself, jotting down notes. He wanted to "retaste anonymity. Just sit on my own and think all sorts of artistic thoughts like, I'm on my own here, I could be writing a novel, easily. What about these characters here in this room?" It's easy to forget that he was still only 24 years old, with his life ahead of him.

On reaching Bordeaux, he felt a hankering for the night life. Still in disguise, he turned up at a local discothèque, but was refused entry. "I looked like old jerko. 'No, no, monsieur, non' – you schmuck, we can't let you in!" So he went back to his hotel and took off his scruffy overcoat, his moustache and his glasses. Then he returned to the disco, where he was welcomed with open arms.

By now, he had begun to recognise the shortcomings of anonymity. "It was kind of therapeutic, but I'd had enough. It was nice, because I remembered what it was like to not be famous, and it wasn't necessarily any better than being famous. It made me remember why we all wanted to be famous; to get that thing." Reflecting on his brief retreat from celebrity, he felt happier with his lot. Fame, success and money may well have their shortcomings, but they are still a lot better than their alternatives.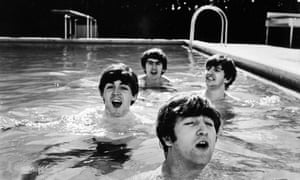 Before setting off on his jaunt, Paul had arranged to meet road manager Mal Evans under the Grosse Horloge in the centre of Bordeaux, reckoning that by then he would be in need of company. The two of them drove to Madrid, then down to Cordoba and Málaga, vaguely thinking they would hook up with John. But when Paul discovered that John had already left Spain he abandoned his plans, phoning Brian Epstein to send someone from London to drive his car home. Epstein also booked Paul and Evans flights to Rome, then on to Kenya, where they went on safari, with a night at Treetops Lodge in Aberdare National Park.
Paul flew from Nairobi to London on 19 November, ready to record the Beatles' new album on the 24th. On the flight back with Evans, he was thinking about his recent assumption of another persona, and wondering if the Beatles might benefit from something similar. "With this alter-ego band, it won't be us making all that sound, it won't be the Beatles, it'll be this other band, so we'll be able to lose our identities in them." But what would they call themselves? While he was wondering, their in-flight meals arrived, complete with packets marked "S" and "P".
"What's that mean?" asked Evans, before answering his own question: "Oh, salt and pepper."
"Sergeant Pepper," said Paul, without thinking.
•••
Even Beatles need dentists. To become the Fab Four, their teeth needed as much tweaking as their hair and clothes, perhaps more.
John Riley was the son of an upstanding south London police constable. He had studied cosmetic dentistry at Northwestern University dental school in Chicago before setting up a practice in Harley Street, London. He is said to have possessed a quality rare, and perhaps dangerous, in a dentist: charisma. "He was the sort of man that if he walked in the room, you'd feel his presence even before you saw him," observed one of his clients. By the early 60s he had become one of the most fashionable dentists in town, much sought after by figures in showbusiness and the arts, including all four Beatles.
George's teeth needed particular attention: photographs from the Cavern days reveal them as uneven and rickety. Through the latter part of 1963 and into 1964 he became such a frequent visitor to Riley's clinic that the two men struck up a friendship of sorts, sometimes going out clubbing together. In February 1965 the Beatles even invited Riley to the Bahamas to keep them company while they were filming Help!. Yet Pattie Boyd never felt entirely comfortable in his presence, particularly when lying back on his dental chair with her mouth wide open. Pattie wondered if he might have taken advantage: "No matter what he was going to do in our mouths, he would give us intravenous valium. All of the Beatles went to him and we took it for granted that this was what happened – no one questioned it. We would go into a deep sleep and wake up not knowing what he had done. I watched him trying to revive George once by slapping his face. It was sinister – he could have been doing anything to us while we were out."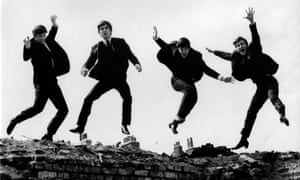 In April 1965 Riley and his girlfriend Cyndy, whose job was to hire the bunny girls for the Playboy Club, invited John and Cynthia and George and Pattie over for dinner at his home in Bayswater. "We had a lovely meal, plenty to drink," Pattie recalled.
As dinner came to an end, George and Pattie got up to leave, explaining that they were planning to see Klaus Voorman and his new band playing at the Pickwick Club, just off Leicester Square.
As Pattie remembers it, Cyndy then said: "You haven't had any coffee yet. I've made it – and it's delicious." So they sat down and drank their coffee. Then John made another move to leave, explaining that Klaus was due on soon.
"You can't leave," said John Riley. "What are you talking about?" "You've just had LSD."
"No we haven't."
"Yes you have. It was in the coffee."
According to Pattie, John was "absolutely furious". He had read about this comparatively new drug in Playboy magazine. "How dare you fucking do this to us!"
In great waves, the LSD took effect. Cyndy thought time had stopped, and as if this weren't bad enough, that they were all going to drown. "The Bismarck is sinking! The Bismarck is sinking!" she shouted, over and over again. Pattie felt strongly that she didn't want to stay there: "I wondered if the dentist, who hadn't had any coffee, had given it to us hoping the evening might end in an orgy." George entertained similar suspicions.
The four guests insisted on leaving. Riley said they shouldn't drive, and offered to drive them himself. They refused, and the four of them squeezed into Pattie's Mini and set off. Pattie was convinced it was shrinking: "All the way the car felt smaller and smaller, and by the time we arrived we were completely out of it."
They stumbled into the lift at the Pickwick Club, then became convinced that the little red light in it was a raging fire. When the…